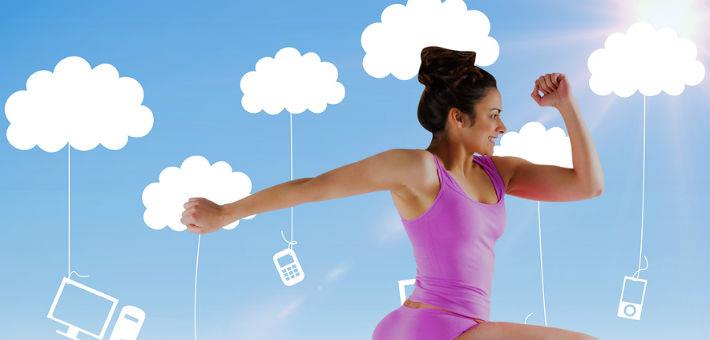 Young Adults' Views on eHealth Apps
Keywords: health, mobile, privacy, Western Europe, focus groups, mobile phone, young adults,
Young adults show interest in mobile health apps, but perceive such apps as most relevant for people with existing health problems, a study in the Journal of Medical Internet Research reveals. The study provides valuable insights on how mobile health apps should be designed to contribute to young adults' interests and their willingness to use it for healthy lifestyle purposes.
Take aways
According to (healthy) young adults, mobile health apps are particularly relevant for people with health problems such as being overweight or obese. 
Features that might support their willingness to use such apps are the ability to record and track behaviors (for instance physical activity) and the possibility to set goals. 
When designing a health app for young adults, caution is needed with the linkage to social networking sites. Young adults fear that (disappointing) health app results will be shared automatically. 
Customization is important: young adults should be free to set the frequency and timing of prompts and reminders for healthy behaviors, as well as the message tone and content according to their own preferences. 
These insights are especially important for app developers and healthcare professionals who want to stimulate young adults' interest in and use of health apps. 
Study information
The question?

How do young adults view health-related smartphone apps? 

Who?

16 students and 3 junior staff members of Southampton University (mean age: 23 years old; 68% were female). 

Where?

United Kingdom

How?

Four focus groups were conducted of maximum 70 minutes in length each. Participants were asked about their experiences of using health-related smartphone apps to support a healthy lifestyle, and their interest in and feelings about features and capabilities of such apps. 
Facts and findings
General view on health apps:
Most of the young adults perceived health-related smartphone apps as being particularly relevant for people with existing health problems (e.g., overweight, obese). They felt that they themselves did not need behavior change support from a smartphone app.
Some participants had tried health apps before, but they experienced most apps as time-consuming and even burdensome. They quickly lost interest in using it. 
For some young adults using health-related apps even seemed socially undesirable, as something to feel ashamed of. 
Apps developed by health experts, such as doctors, were considered preferable (most reliable and valuable). 
View on health app features and functionalities:
Most young adults would like apps that provide tools that help monitor, track, and review attempts to change or improve a health behavior. 
They were particularly enthusiastic about features such as setting goals and tracking details of progress. However, they were worried about disappointing and demotivating results. 
Most of the young adults agreed that health apps should not automatically link and share information to their social network sites, such as Facebook. Especially not when these results showed any form of incompetence or underachievement (presenting themselves as weak or vulnerable). 
Several of the young adults thought prompts or reminders could be useful, however, the vast majority stated that they wanted to be able to set the frequency and timing of reminders and prompts, as well as the message tone and content (with a preference towards positive messages) according to their own preferences. 
View on privacy issues:
Many young adults worried about health apps keeping their data secure and private. They were especially concerned about third parties that might access these data and use it for advertising purposes. 
Critical note: The researchers only interviewed 19 young adults, thus the conclusion may not hold for all young adults. Because of the exploratory character, this study only provides a first set of guidelines for future research and/or development.
Tip! The original article contains a preliminary checklist of app features and characteristics that app developers may wish to consider when developing health apps. Five major challenges that need further consideration and research are also presented in the article (see link on the right side).