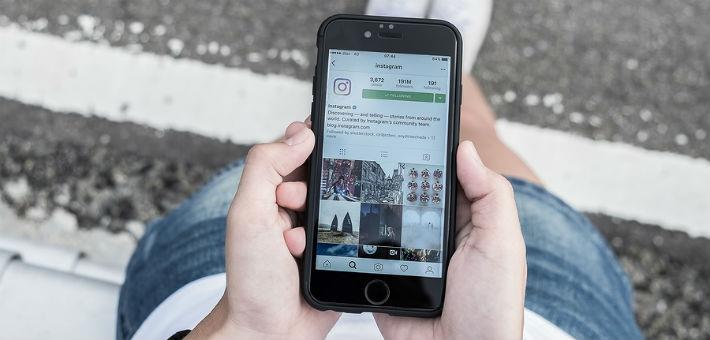 Why Instagram Can Lead to Lower Self-Esteem Among Young Adults
Keywords: internet, self-esteem, Australia & Oceania, media, personality, personality characteristics, social media, young adults, youth communication,
Social networking sites, such as Instagram, are increasingly popular among young adults. However, according to a study in Cyberpsychology, Behavior and Social Networking, using Instagram can have harmful consequences. Especially when young adults compare themselves with others online and base their feelings of self-worth on approval from others, they experience lower self-esteem.
Take aways
Intensive Instagram use relates to lower self-esteem among young adults, but only for those whose feelings of self-worth depend upon approval of others.
Young adults whose self-worth depends on approval of others are more likely to compare themselves with others on Instagram, which in turn relates to lower self-esteem.
For parents and policy makers it is important to understand the mechanisms that link social network sites to lowered self-esteem. A better understanding might help identify youngsters at risk, and design interventions. 
Study information
The question?

What is the effect of Instagram use on self-esteem among young adults? 

Who?

237 young adults between the ages of 18 to 29 years (mean age: 23 years; 60% female). Most of the participants had a white/Caucasian background (85%). Participants had been using Instagram between 6 months and 3 years. They spent between 30 minutes and 5 hours on Instagram every day. 

Where?

Australia

How?

The researchers used Facebook to recruit participants with an Instagram account. Once people were willing to participate in the study, they received a link to an online questionnaire. This questionnaire included questions regarding social comparison ("I often compare how I am doing socially with other people on Instagram"), intensity of Instagram use ("I feel part of my Instagram community"), self-esteem ("I feel that I am a person of worth, at lease on an equal plane to others") and self-worth ("When I think I look attractive, I feel good about myself"). 
Facts and findings
The intensity of Instagram use was associated with lowered self-esteem, but only among participants who depended their self-worth upon approval of others. 
This was explained by the finding that those young adults were more likely to compare themselves with others on Instagram.
Furthermore, the more intensely young people used Instagram, the more they compared themselves with others on Instagram. This relation was even stronger for young adults whose feelings of self-worth depended upon approval from others. 
Critical note: We should interpret the results with caution as the direction of cause and effect is not clear. For example, it is possible that young adults' low self-esteem leads to self-worth depending upon approval of others. Furthermore, the results are based on self-reported questionnaires. They might therefore be less reliable.