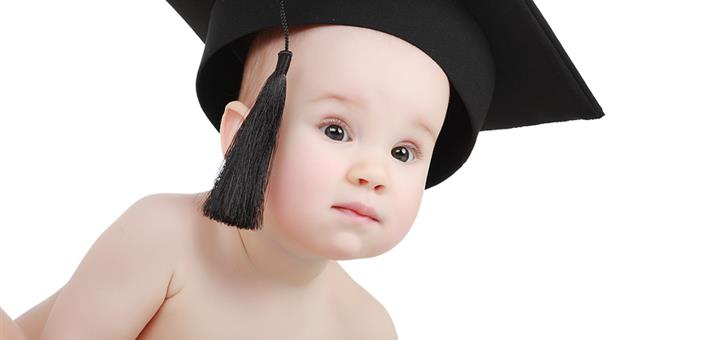 Vocab Videos Look Exciting—But Don't Actually Work
Keywords: Baby Einstein, DVD, babies, education, learning,
Educational DVDs for babies, such as Baby Einstein's Wordsworth, are supposed to teach them new words. Although they grabbed their attention, a study from the International Communication Association showed the babies didn't learn any of the words. Over-stimulated by all the sights and sounds in the DVDs, babies miss out on actually learning new words.
Take aways
Babies under 2 years do not learn new words from educational DVDs with exciting sights and sounds.
Babies are distracted from learning by the spectacle of the DVDs.
Instead of learning from a screen, babies learn words better from another actual person.
Study information
The question?

Do babies learn new words from educational DVDs?

Who?

60 children aged 4-23 months

Where?

United States

How?

Babies watched a 3-minute video similar to Baby Einstein's Wordsworth DVD (www.babyeinstein.com). The video shows a dragon hand puppet teaching about some object (e.g., a magnifying glass). The object was then placed in front of the baby, along with a "distraction" object. The mother said the name of the object shown in the video while a camera recorded where the baby looked. The amount of time the baby spent looking at each object was measured. The more time a baby spent looking at the object in the video, the better he or she learned the word.
Facts and findings
Although babies did pay attention to the DVD, they did not learn any words from it.
Babies learned words better from their mothers in person.
Explanation for this finding:

Educational dvds for babies often feature exciting music, bright colors, and moving images to grab attention. however, all the action in the videos distracts babies from the words themselves. all the effort is spent watching, with little left over to store words in long-term memory.
Teaching babies in person is simpler and leaves more of the baby's attention left over for learning.