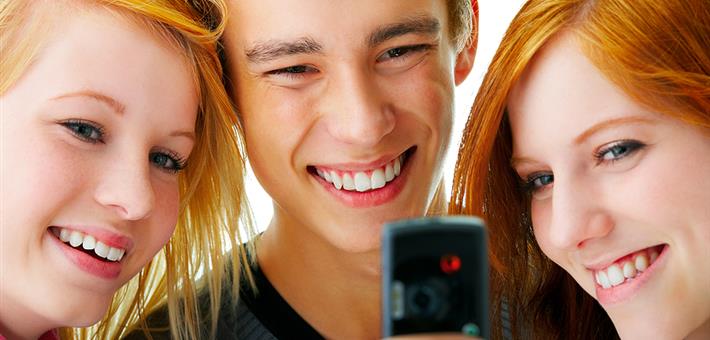 The Younger Crowd Responds to SMS Text Ads… On Their Terms
Keywords: Bluetooth, SMS, advertising, internet, mobile, persuasion, print, Eastern Asia, North America, Western Europe, marketing, mobile phone, teens, word-of-mouth (WoM), young adults,
Young people respond to SMS text ads based on trust, consent, and content according to a Journal of Advertising Research article. It also points to huge potential for emerging mobile advertising formats (i.e., response-based and location-based mobile advertising).
Take aways
Due to privacy concerns and viruses, young consumers are increasingly unlikely to respond to SMS-based mobile advertising. Therefore, advertisers should find ways to deal with these problems. 
Mobile phones have huge potential as a tool to interact with traditional advertising (e.g., using the mobile device to scan QR codes in print ads to receive more information or discounts).
Mobile phones also have huge potential for location-based advertising (e.g., making ads more relevant and timely based on the location of a consumer via Bluetooth).
Study information
The question?

What can we learn about mobile advertising from the existing academic research?

Where?

North America, Western Europe, Eastern Asia

How?

A review of 28 research articles published in major academic journals from 1993 to August 2010.
Facts and findings
Young consumers are willing to accept advertising in SMS text messages if:

The source is trusted
Permission has been given
The message is relevant (socially and content-wise)
The message is well-produced (e.g., eye-catching visuals, curiosity arousing)
The message is entertaining 
The message is brief and easy to respond to
The message contains an incentive (e.g., a discount)

There is a trend of dropping response rates to SMS-based mobile advertising because of privacy issues, the perception that they waste time, and the cost to the consumer. 
Targeting consumers with specific messages in the right context is increasingly important.
In Japan, 88% of mobile users have a Quick Response (QR) code reader on their mobile phone and 84% actually have used QR codes (i.e., two-dimensional barcodes which can be scanned by a mobile phone). 
In addition, 60% are open to Bluetooth-enabled advertising—when permission is granted and if incentives are offered. 
Fun Fact: Young consumers are suspicious of slang in texts from unknown and less trusted sources.