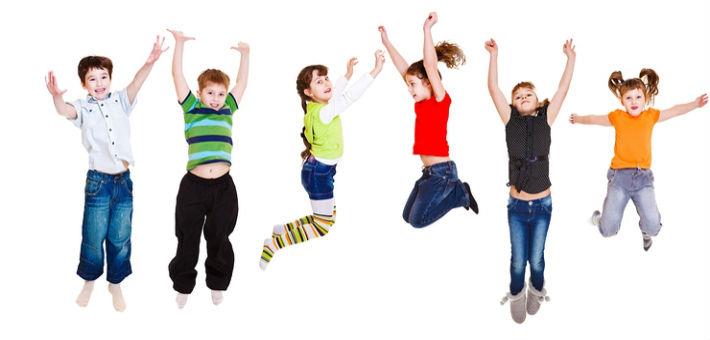 The Potential of Exergames
Keywords: games, health, intervention, North America, computer, experiment, gaming, kids, technology,
Videogames that are also a form of exercise, the so called 'exergames', offer new possibilities to improve children's physical health. Question is, how successful are they? An American Journal of Preventive Medicine study implemented the 'Dance Dance Revolution' exergame in a school intervention program. Exergaming improved children's physical health and school performance.  
Take aways
Participating in an exergame activity program, such as the Dance Dance Revolution activity program, improves children's physical health and mathematical insights. 
Exergaming can improve BMI rates too, but only for the short term (< one year). 
It's important to complement exergames with other physical activities, like jump and aerobic exercises. This will extend children's attention span. 
For educators, it's worth looking at ways to integrate exergames in their school activities. 
Study information
The question?

Are exergame-based interventions successful in stimulating children's physical health and school performances?

Who?

208 Latino children in grades 3-5 (mean age: 10-years old; 58% boys) from an urban elementary school with high obesity rates and a high proportion of socioeconomically disadvantaged children. 

Where?

Utah, United States

How?

The 2-year intervention was targeted to the fourth graders (10-to 12-year olds), who participated three times a week in a thirty minute physical activity program during their recess. This program contained the exergame Dance Dance Revolution (DDR), a game that combined dancing and exercising. The program also included other activities (jump rope, aerobics dance). The comparison groups (grades three and five in year one, and grades five and six in year two) did not participate in any exercise program.
Physical health was measured by children's BMI-rates and by results of the one-mile-run test (a cardio assessment where children had to run one mile as fast as they could). School performance was measured by the annual reading and math scores retrieved from the school district. 
Facts and findings
Children who participated in the Dance Dance Revolution activity program improved their running time for the one-mile test much more during their school year than children who did not participate (see Figure 1). 
The improvement in running time was greater in the first than in the second year of the program. . 
Children who took part in the program improved their math scores more than children who did not participate (see Figure 2). 
Whether children participated in the DDR activity program or not, their reading scores did not differ. Children who participated in the program had better BMI rates in the first year, but not in the second.