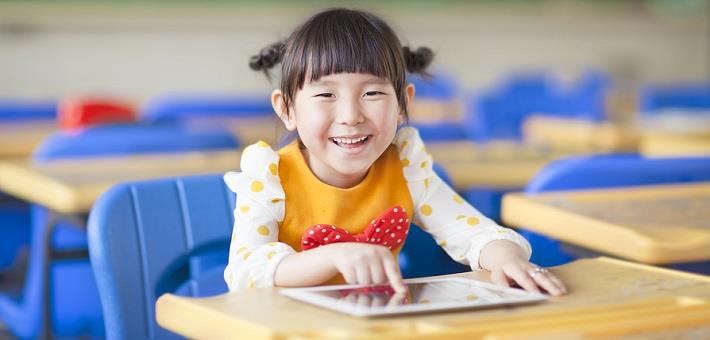 The iPad: A Fruitful Educational Tool
Keywords: education, iPad, interview, learning, reading, tablet, North America, kids,
Increasingly more schools are making use of iPads in their lessons. A study in Education shows that by using the iPad children become more actively involved in the lessons. The iPad also has the potential to increase children's reading and mathematical skills.
Take aways
The iPad enhances children's engagement during reading and math classes and positively impacts their grades.
An advantage is that children quickly learn how to use the iPad.
However, the iPad is sometimes a distraction to the lessons.
The iPad has the potential to be used as an fruitful education tool in classrooms, but schools and teachers should plan this thoroughly.
Study information
The question?

Does the iPad enhance children's learning and engagement?

Who?

38 elementary school students from two different grades:
18 first graders between the ages of 5 to 6 years (56% boys)
20 second/third graders between the ages of 6 to 8 years (55% boys)

Where?

United States

How?

Within a three-month period, both iPad and traditional (non-iPad) math and reading lessons were observed. The lessons lasted approximately 45 to 60 minutes. In addition, interviews were conducted with both the children and teachers to determine their attitudes towards the use of iPads in the class room. Children's achievement was measured by means of their comprehension and understanding of the reading and math concepts.
Facts and findings
Children were more actively engaged during the iPad lessons compared to the traditional lessons.
Children who participated in the iPad lessons scored higher on reading fluency and math than children who participated in the traditional lessons.
The children needed little instruction about the use of the iPad regardless of whether they have used a tablet before.
A disadvantage is that sometimes the iPad was experienced as a distraction to the lessons. However, this distraction can be reduced by a good organisation of the use of the iPad in the lessons (e.g., installing the necessary iPad apps beforehand).
Fun fact: most children were more knowledgeable about the iPad apps than the teachers.