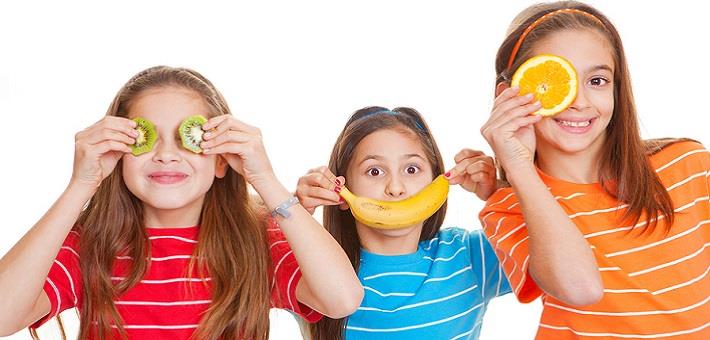 The Importance of a Healthy Lifestyle - According to Kids
Keywords: food, fruit, health, kids, obesity, parents, vegetables, North America, games, gaming,
Health organizations do their utmost to decrease the risk of obesity by changing kids' eating and exercising behaviors. It's a challenge to improve those behaviors, because they are influenced by many factors.Therefore, a study in the Games for Health Journal investigated children's most important health goals by playing an adventurous health videogame. The research yields some important insights for policy makers and developers of health programs.
Take aways
According to kids the most important reasons for a healthy lifestyle are to get good grades and to be healthy and fit. 
The most important barriers for eating healthy are that fruit does not fill them up and a limited availability of vegetables, fruit, and bottled water at home. 
For exercising the most important barrier is being too tired to do anything else. 
Obesity prevention programs that want to motivate children's healthy eating and exercising goals,can be improved by taking children views into account.
Study information
The question?

What do children consider to be the most important goals, reasons, and barriers for eating healthy and exercising within a health videogame?

Who?

103 10- to 12-year olds; 56% boys; primarily European-American

Where?

United States

How?

The children played "Escape from Diab", an adventurous videogame designed to prevent obesity by changing children's eating and exercise behaviors. During the videogame the children were presented with different goals, reasons, and barriers from which they had to choose which were the most important to them. The choices of the children were stored and used for this study.
Facts and findings
Healthy eating:
Top-3 reasons to eat healthy:
to pay better attention at school
to miss school less often
to have a healthy weight 
Top-3 healthy eating goals: 
to eat more fruits as after-school snack
to eat more fruit or drink 100% fruit juice for breakfast
to drink more water as after-school snack
Top-3 reasons not to eat healthy:
fruit does not fill up
limited availability of fruit at home
limited availability of vegetables at home
Top-3 solutions to eat more healthy: 
to eat larger portions of fruit
to ask parent or guardian to buy more vegetables
to ask parent or guardian to buy more bottled water

Exercise:
Top-3 reasons to exercise:
to miss less school
to have energy to do more homework
to have a healthy weight
to spend 30 minutes less watching television
to spend 30 minutes less gaming
to spend 30 minutes less talking on the telephone 
Top-3 reasons not to exercise: 
feeling too tired to do anything else
having nothing to do
bad weather
Top-3 solutions to exercise more often:
to be active for at least 10 minutes at a time to get used to it
to find activities which can be done inside
to exercise with friends