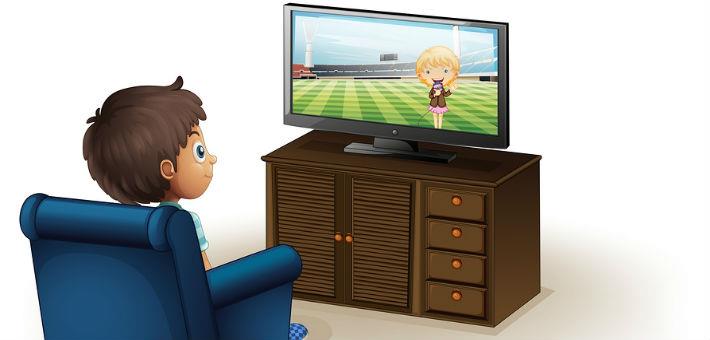 The Enchanting Effect of Fantasy Appeals in Food Commercials
Keywords: advertising, food, interview, kids, marketing, persuasion, television, North America, consumer behavior, content analysis, experiment, food commercials, marketing strategy, persuasive tactics,
Children love fantasy. They enjoy fantasy stories and movies, and love to create their own fantasy world. Therefore it is no surprise that many child advertisers implement fantasy elements in their commercials to enhance its appeal. But does fantasy actually increase children's appreciation of television commercials? According to a Journal of Advertising study it does. The more a commercial contains fantasy elements, the more children like it. However, this doesn't hold for children who perceive the commercial as being deceptive.  
Take aways
Many commercials for fast food, cereals, and candy contain fantasy elements to appeal to children, such as products that come alive, super heroes, and animations. 
Children (8-9 years) like these so called fantasy appeals and appreciate a commercial more for it. 
However, when children feel they are misled by the claims in the commercial, they become skeptical about the commercial and like it less. 
It must me mentioned though, that most 8 to 10 year olds still have difficulties to infer deception in television advertising. 
Study information
The question?

What is the use and impact of fantasy appeals in food commercials targeting children?

Who?

Study 1: 92 child-directed food advertisements

Study 2: 15 8- and 9-year olds (8 were girls; 11 Caucasian, 3 African American, and 1 Asian)

Study 3: 76 8- to 10-year olds (39 were girls; 25 8-year-olds, 40 9-year-olds, and 11 10-year-olds)

Where?

United States

How?

In Study 1, 92 food advertisements were analyzed to study the prevalence and types of fantasy elements used in commercials directed to children. Between May and July 2008, 44 hours of children's television programming was recorded during timeslots in the morning and early evening. The recorded hours came from five different television channels (Nickelodeon, Cartoon Network, Disney, ABD Kids, and XD).

In Study 2, interviews with children were conducted to study their responses to commercials with fantasy elements. Children were shown two commercials (randomly selected out of four commercials: Trix yogurt, Fruity Pebbles cereal, Froot Loops cereal, and Lucky Charms cereal), and were then asked about their opinion about the commercial, and about their understanding of the commercial's intent.

In Study 3, two fictitious cereal brand commercials were developed to measure the impact of fantasy on children's attitude towards the commercial. One commercial included many elements of fantasy, such as an animal, an ingredient coming to life, and an adventurous story line, while the other commercial did not include outspoken fantasy elements. After the children watched both commercials, they answered questions about its intent and their attitude toward the commercial. 
Facts and findings
Study 1:
A total of 76 commercials (82%) contained some kind of fantasy appeal (i.e., any audio and/or visual element in the ad aimed to cause the viewer to imagine another world). 
The commercials implemented different fantasy elements, such as animation, super heroes, adventures etc. (see Figure 1). 
Fantasy appeals are mostly used to promote fast food, cereals, and candies. 
Study 2:
The vast majority of the children was positive and enthusiastic about the fantasy elements used in the commercials. 
Most children (11 out of 15) understood that the commercials were developed to sell products (selling intent), however, less children (7 out of 15) understood that the commercial tried to persuade them (persuasive intent), and only few (2 out of 15) were skeptical about the claims made in the commercial (manipulative intent)
This indicates that the children had general knowledge about the selling intent of advertising, but actually inferring the persuasive and manipulative intent seemed difficult. 

Study 3:
Children who felt they were misled by the claims in the commercial, became skeptical about the commercial and liked it less. 
Commercials with many fantasy elements had less effect on children who perceived it as being misleading (see Figure 2).