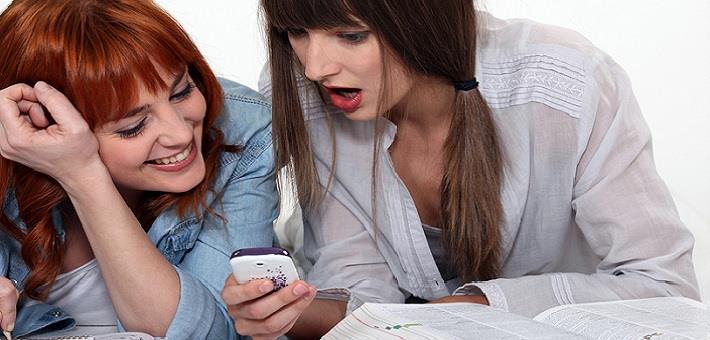 Students Often Distracted by Communication Technologies While Studying
Keywords: Websites, computer, internet, media, observation, technology, television, education, social media, survey, young adults,
Communication technologies are an important part of students' lives. Today's student spends a great amount of time using smartphones, laptops, and computers even while studying. This study in Computers in Human Behavior investigates how often students switch to distracting technologies while studying. It appears that students are capable of maintaining their focus on studying only for a short time. 
Take aways
Students often switch to other tasks while studying. 
Mostly, they are distracted by communication technologies (e.g., Facebook and texting). 
Students who check Facebook one or more times while studying have lower school grades.
Students who are not easily distracted while studying and use study strategies (e.g. reading school books, writing, or visiting websites that are school related) have better school grades.
Study information
The question?

How often do students switch back and forth between tasks while studying and does this impact their school performance?

Who?

The study included 263 students (45% boys); 31 middle school students (mean age: 12 years old), 124 high school students (mean age: 16 y/o), 49 junior university students (mean age: 22 y/o), and 59 senior university students (mean age: 24 y/o).

Where?

Southern California, United States

How?

The study used observation and questionnaire methodology. The students were observed for 15 minutes, studying in their natural study environment. Every minute, the researcher wrote down whether the students were studying ("on task"), listening to music, texting, watching television, or surfing the internet. After the observations students filled out a questionnaire about their school performance, use of study strategies, preference for working on a single tasks or switching between tasks, daily media use, and social media use.
Facts and findings
During the 15 minute observation, students were only able to focus and study for an average of 10 minutes, and switched from studying to another task every 5-6 minutes. 
Distraction was mostly due to communication technologies present in their study environment (e.g., Facebook, television, and texting). 
Students who were less distracted and applied strategies while studying (e.g., reading school books, writing, or visiting school-related websites) had better school grades compared to students who were easily distracted and didn't use study strategies. 
Students who had more technology available to them in their study area preferred to switch between tasks to working on a single task. 
Students who checked Facebook one or more times during their study period had lower school grades.
In addition, having a preference for working on several tasks at the same time and switching between tasks led to lower school grades.