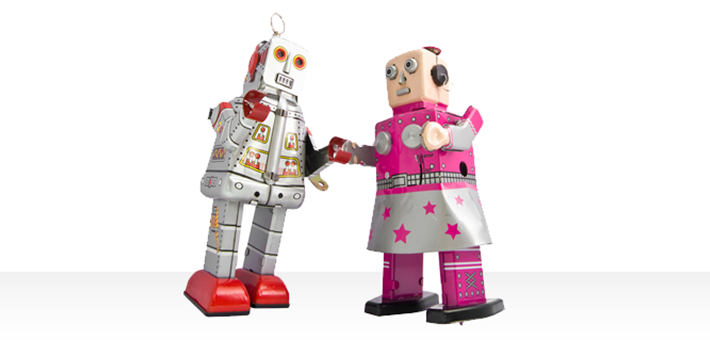 Social Networking—With Robots?
Keywords: interview, kids, robots, Eastern Asia, consumer behavior, education, entertainment-education, learning, product experience, technology,
Emotional bonding with robots may start within 30 minutes according to an experiment in the International Journal of Design. When first faced with a robot in class, kids are more interested in the new and flashy externals of the robot. But inside half an hour, social and even emotional features become paramount. Children may start talking, sharing feelings, and responding at a more "human" level with the robot.
Take aways
Kids may start emotional bonding with robots within half an hour
Take aways regarding robots
Beyond being entertained by the new and interesting exterior of robots, kids want to speak and relate to them.
The ability to talk (saying the child's name, asking questions, etc.) grabs kids' attention and boosts participation.
Take aways regarding products in general
Products for tweens not only need to look cool and interesting, but also have social, interactive features—the ability to express thoughts and feelings.
Interactive features can forge a stronger attachment to a product.
Study information
The question?

How do children interact with a robot within a school environment?

Who?

33 11-year-olds

Where?

Cheongju, South-Korea

How?

Researchers designed a robot with facial expressions to help children perceive the emotions and character of the robot (click here for specifics). The robot played the role of teaching assistant for the kids in class, while the researchers observed. Afterward, the children responded to paper-and-pencil questionnaires and interviews.
Facts and findings
At first, the kids mostly watched the robot, its appearance and expressions including simple movements and flickering lights.
After about thirty minutes, the novelty of the robot wore off and the kids began to actually respond to it more (e.g., talking, sympathizing with it, and even bragging to their friends about it).
Playing with the robot was very exciting for the children, and they participated more in the lesson because of it.
Fun fact: When asked what kind of robot they would like to have, children wanted one that could feel and talk: "a robot that can communicate like a friend," "a robot that can have a heart-to-heart talk with me," or "a robot that has a warm heart."