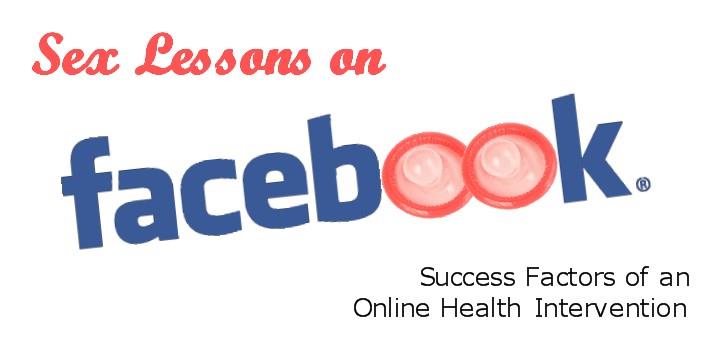 Sex Lessons on Facebook – Success Factors of an Online Health Intervention
Keywords: health, internet, intervention, media,
The ability to quickly reach many people is a reason why marketers see social media as a successful platform for health interventions. According to a Journal of Medical Internet Research study social media are indeed a promising means to teach young people about health. However, the evaluation of the FaceSpace Project (a sexual health intervention on Facebook) shows that there are a few things to take into consideration before and during certain interventions. 
Take aways
Key Factors For a Successful Social Media Health Intervention:
Use social media as well as other online and offline media.
Keep your fans interested. 
Make your fans buzz the information to their friends. 
Reserve enough time (and money) to maintain the social media intervention page
Study information
The question?

What factors should marketers take into consideration when they're developing a social media (sexual) health intervention?

Who?

The FaceSpace Project targeted two high risk groups when it comes to sexual health, namely: young adults in the age between 16 and 29 years old and homosexual men. The created Facebook pages had a total of 900 fans, mostly Australian. 

Where?

Melbourne, Australia

How?

Researchers created five different Facebook pages of fictional characters, some targeted at gay men, others targeted on young adults. By making use of the different communication tools of Facebook, researchers were teaching their audience in different ways about sexual health. When the campaign was ended, the researchers evaluated the outcomes and constructed a list of success factors for future health interventions on social media. 
Facts and findings
The researchers' advice for a successful social media health intervention:
Promote the intervention through social media as well through other online and even offline media.
Keep your fans interested. Interact with your fans on a daily basis, in different ways (such as posting regular updates, asking questions and posing comments on posts, and launching quizzes and polls).
Try to make your fans buzz the information to their friends. People mostly forward online information when the content is creative, attractive and inventive, contains humor and is approachable.
It takes time to maintain a social media page, so there has to be enough time (and also money) spent on the intervention page every day.