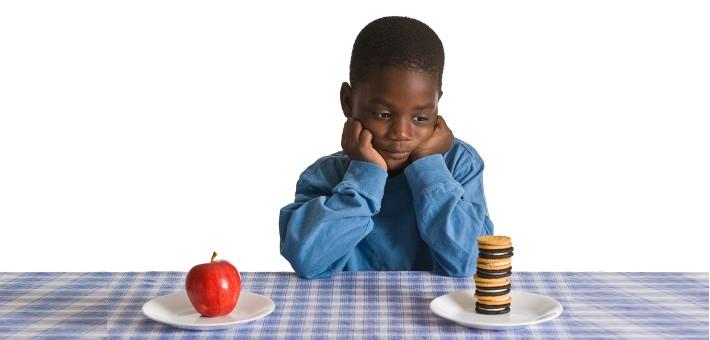 Sesame Street Characters Can Encourage The Healthy Choice... Under Certain Circumstances
Keywords: brands, characters, food, health, internet, North America, brand characters, consumer behavior, decision making, diet, eating behavior, fast food, fruit, kids, preschoolers, vegetables,
Many studies have found a link between character-branded products and children's requests for these products. A study in Journal of Health Communication finds out whether Sesame Street characters can improve preschoolers' choice for healthy foods. The researchers conclude that Sesame Street characters can stimulate children's healthy food choice, but not when the alternative is an unhealthy snack. 
Take aways
Branded characters can influence children's' healthy food choices and eating, but only under certain conditions:

When choosing between two similar products, children will choose the product that's associated with the most familiar and favored character.
When choosing between healthy and unhealthy snacks, a familiar brand character is not powerful enough to make them choose the healthy option. 

Children prefer food promoted by a familiar character over food promoted by an unknown character.
Other research shows that this is not the case when the unfamiliar character matches with the product (e.g., rabbit and carrot).
Study information
The question?

Do characters influence children's interest in and choice of foods, and if so, can characters encourage children to make healthy food choices? 

Who?

Study 1:
343 children between the age of 2 and 6 years old (mean age: 49 months). 51% of the children were girls. Children were from diverse ethnic backgrounds.

Study 2:
207 children that also participated in study 1.

Where?

New York, United States

How?

Study 1:
Children were shown a pair of two food products, and were asked to choose which one they liked most. One-third of children saw no characters at all. The other children participating in the research, could choose between products matched with Sesame Street characters and products matched with unknown characters.

Study 2:
Children who participated in Study 1 were asked to also participate in a second study. Children were offered pairs of food in small tasting cups. Again, one-third of the children saw no characters at all. The other children were shown Sesame Street characters and unknown characters. Children could choose which food they'd like to eat.
Facts and findings
Study 1:
57 % of children labeled all three Sesame Street characters as more appealing than the unknown characters, and were so-called fans of Sesame Street.
When choosing between two foods with a similar taste, children mostly chose the product that was branded with the Sesame Street character. 
When the two foods were unhealthy snacks, fans of Sesame Street were more likely to choose the snack with a Sesame Street character.
However, high fans of Sesame Street were not more likely to choose a healthy over an unhealthy snack, even when the healthy snack was shown by a Sesame Street character, and the unhealthy snack wasn't. 

Study 2:
Children ate more healthy foods when the food was promoted by a familiar character than when the food was promoted by a unknown character.
This is an important finding, because nutritionists claim children have to taste healthy foods several times to learn to appreciate them.