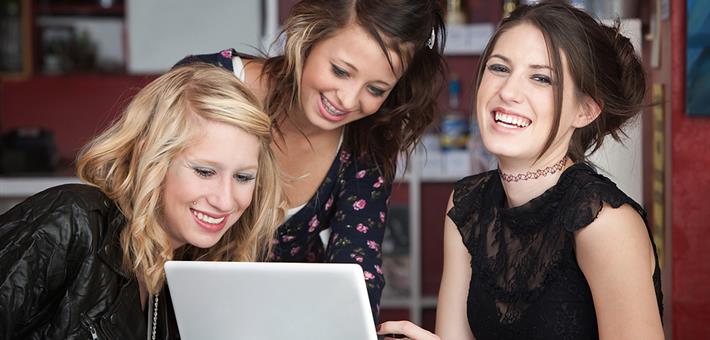 Not Just For Nerds—Communicating Online Strengthens Teens' Social Lives
Keywords: teens, Western Europe, computer, happiness, interactive media, internet, media, peers, social media, socialization, survey, technology, youth communication,
Italian teenagers who interact with their friends both online and offline (in person) have better friendships, according to Cyberpsychology, Behavior, and Social Networking. In contrast, friendships limited to either online or offline contact are not as fulfilling. Furthermore, the study shows that teenagers with no friends at their school are less lonely if they have online friendships.
Take aways
Interacting online helps make real-life friendships better.
Lonely teens may benefit from online friendships.
Most teens have at least one friend.
Study information
The question?

What are the relation patterns between adolescents and their friends in online and offline environments?

Who?

622 11-16-year-olds

Where?

Urban and rural areas in Italy

How?

The teens kept daily diaries recording their online and offline contact with friends. They listed each friend they talked to and where (at school, after school, online, telephone, or chat room). They were also asked if they had a best friend and how long they had known him or her.
Facts and findings
Nearly one quarter (23%) of teens had friends they met both online and offline, and one fifth (19%) had at least one friend they met online only.
Teens who talked with their friends both online and offline had the best friendships.
Girls had more and higher quality friendships
Boys talked more online than girls
Of the teens without any school friends, those with online friends were the least lonely.
Remarkable fact: 99% of the teens had at least one friend.
Figure 1: Italian Teen Friendships