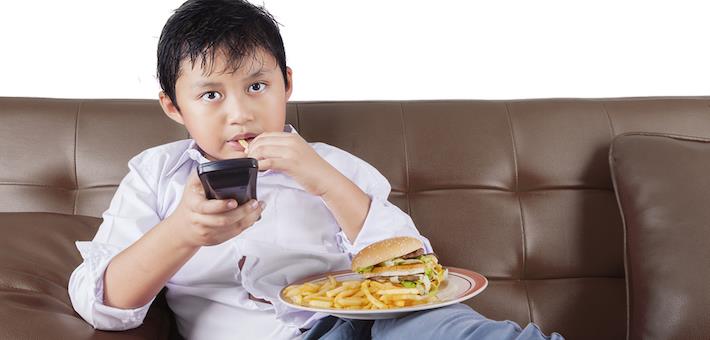 High-Income Peruvian Children Most Susceptible to the Unhealthy Side-Effects of TV Watching
Keywords: income, parents, survey, Latin & South America, eating behavior, food, food intake, kids, television, tweens,
Previous studies have already shown that heavy TV exposure leads to unhealthy snacking among children. A study in Journal of Children and Media investigated this effect in Peruvian families, comparing lower and higher socioeconomic status (SES) families. The study shows that TV exposure leads to unhealthy snack consumption for children from all types of Peruvian families, yet in particular among high SES-families.
Take aways
Increased TV exposure leads to unhealthier snacking consumption among children.
In Peru, children from high income families are at greater risk for these negative consequences. 
It is important for policy makers to be aware that children of all socioeconomic status families are at risk for the negative consequences of heavy TV watching.
Study information
The question?

Does TV exposure affect children's unhealthy snacking in low, middle, and high income families?

Who?

265 Peruvian children between the ages of 6 and 13 years (mean age: 10 years)

Where?

Lima, Peru

How?

Parents and caregivers were recruited via large public elementary schools. Parents filled out a paper-and-pencil survey about their demographics and of their child. In addition, the survey contained questions about their child's TV exposure and unhealthy snacking. Approximately 7 months later parents and caregivers filled out the same survey again.
Facts and findings
On average Peruvian children spent 6 hours watching TV on a typical weekday.
Peruvian children consumed on average 1.5 packages unhealthy snacks (e.g., chocolate, candy or potato chips) a day. 
Spending more time watching TV led to an increase of unhealthy snacking among all children.
For children from high income families the relation between TV exposure and unhealthy snacking was stronger compared to children from low and middle income families.