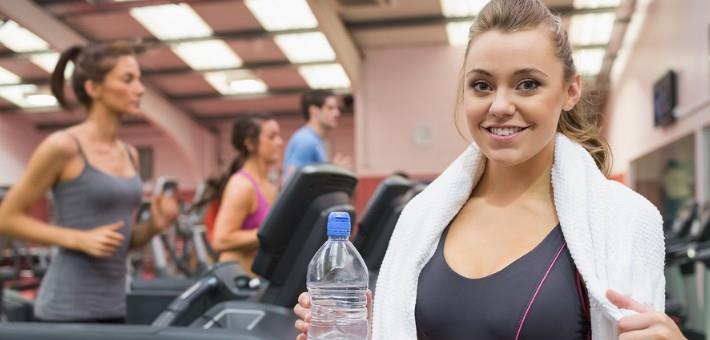 Facebook Ads Can Get Youngsters Go to The Gym
Keywords: food, health, Latin & South America, Websites, advertising, computer, diet, eating behavior, fast food, fruit, internet, media, social media, young adults,
Lots of students are overweight, and lots of students have a profile on Facebook. US researchers wondered how the latter phenomenon might help solving the first. With their study, reported in Cyberpsychology, Behavior & Social Networking, they tried to find out to which extent Facebook can be used to teach young adolescents about fitness and healthy eating behaviors. The study shows personalized Facebook ads might be quite effective.
Take aways
Students talk a lot about fitness on Facebook.
Facebook is personalizing advertisements based on fitness-related status updates.
However, Facebook uses keywords in status updates to show advertisements to a certain Facebook user (without taking into account the context of the keyword). Therefore, the ad shown is not always relevant to the user.
Study information
The question?

How (much) are students talking about fitness on Facebook and how does Facebook use this information to show personalized fitness related advertisements to these students?

Who?

57 individual Facebook profiles belonging to students with an average age of 18 years old. Most profiles belonged to male students (62,2%). Only those profiles were selected of which the owners had been active on Facebook in the past 30 days

Where?

United States

How?

In the first part of the study, researchers started with a one year evaluation of the selected Facebook profiles. All profiles were regularly checked on health and fitness related key-words to find out how (much) students discussed fitness on Facebook.
During the second part of the study, researchers posted fitness-related messages, to see how Facebook connected these status updates with personalized advertisements. Researchers evaluated the first 40 advertisements that were shown after placing each fitness-related update.
Facts and findings
Fitness-related status updates
41 out of 57 evaluated Facebook profiles showed one or more fitness-related status updates (over 70%).
Those updates were about exercise (98%), dieting (5%) and nutrition or good eating habits (2%).

Personalized advertisements
40% of advertisements that were shown after placing a fitness-related status update were about fitness as well (personalized).
The fitness-related ads shown were for charity runs (30%), fitness apparel (24%) and dieting programs (10%).
The status update which caused the most personalized ads was the following: "was turned away from giving blood today because I didn't weigh enough:(68% of the advertisements shown after placing the update was related to fitness)..
Facebook is using keywords to connect status updates to ads. The word chocolate (e.g., in the context; no more chocolate for me) may generate an advertisement for junk food instead of an ad for a dieting program. 
Remarkable fact: After placing a non-fitness related update, 30% of advertisements were about fitness.