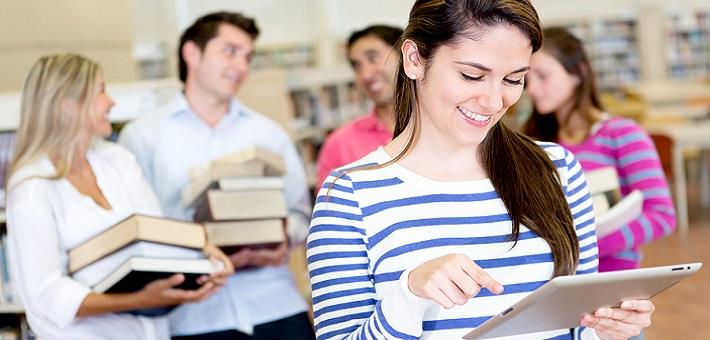 E-books Improve Students' Learning Experience
Keywords: education, learning, print, North America, computer, survey, tablet, young adults,
More and more often, students are finding their way to digital textbooks, the so-called e-books. This study in Computers and Education investigates the difference between traditional books and e-books on students' learning. As it turns out, e-books are just as effective for learning as traditional print textbooks. 
Take aways
Students use traditional and e-books in similar manners for studying.
E-books and traditional print books are equally effective for learning. 
However, students are more positive about e-books' content and report better learning (i.e., skill acquisition
This indicates that e-books can improve students study experience and motivate them to read study textbooks.
Study information
The question?

Is there a difference between traditional and e-books on students' learning?

Who?

538 20- to 69-year old university students in 59 education courses (82% were Caucasian; 80% used traditional books and 20% used digital books.

Where?

United States

How?

Students selected traditional (i.e. books printed on paper) or digital textbooks (e-books) prior to the beginning of the course. During the last three weeks of the course students filled out an online questionnaire. Students were asked about their choice of textbook, textbook use, and learning experience. Students' final grade for the course was obtained from the instructor's online grade book.
Facts and findings
No difference was found between students using traditional print textbooks and e-textbooks on actual learning and final grades.
Students used traditional and electronic textbooks in similar manners for studying.
Students who used e-books experienced more effective learning in terms of skill acquisition, and were more positive about the subjects covered in the e-books.
Students who chose to use e-textbooks reported that they did so because e-books are less expensive and easier to carry around (see Figure 1).
However, four out of five students continued to use traditional print textbooks, because they can much easier highlight, make "dog-ear" pages, and write notes on the pages (see Figure 2).