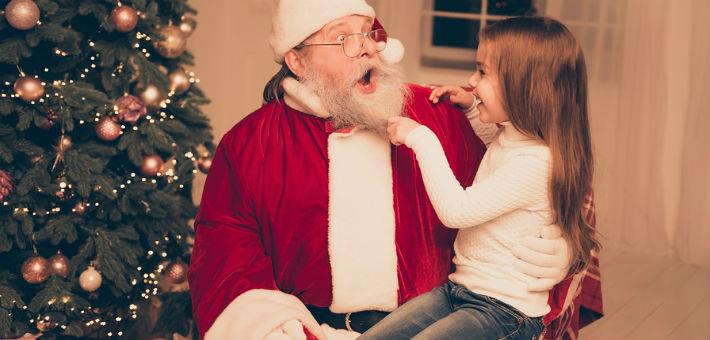 Between Fiction and Reality – Children's Perceptions of Santa Claus
Keywords: Christmas, characters, parents, survey, North America, interview, kids,
Although being a fictional character, Santa Claus is widely promoted as being real. A study in Cognitive Development investigates children's perceptions of live versions of Santa they encounter at malls museums and parades.
Take aways
Regardless the age of their child, parents highly promote Santa Claus as being real.
The more parents promote Santa as real, the less children tend to question the reality of Santa.
Study information
The question?

How and when do children come to understand the live versions of a fictional, magical character, such as Santa Claus?

Who?

Study 1:

77 children (age range: 3-10 years); 38% males, 48% females and 14% sex unreported by the caregivers, recruited at an exhibit at a local science museum in a suburban area of New York over the course of the week before Christmas. 
65 parents and caregivers; 3% males and 97% females. 

Study 2:

197 adults; 39% parents of older children: between the ages of 7 and 12 years and 61% parents of younger children: under the age of 6. 

Where?

United States

How?

In the first study, children and caregivers visiting a Santa Claus exhibit at a local science museum were asked to participate in a short survey. While children were asked to answer some questions about the live Santa they just had seen, parents were asked to fill out a questionnaire, including questions about Santa promotion towards their children.
In the second study, parents were asked to fill out an online survey, again including questions about promoting Santa as real.
Facts and findings
The more children visited live Santa's, the more they believed that a live Santa was the real Santa.
The more Santa was promoted by parents, the less children tended to ask questions about a live Santa's reality status.
There was no relation between the number of live Santa visits and questions asked about the reality of Santa.
Interesting finding: In both studies, parents highly promoted Santa to be real, regardless of their child's age.