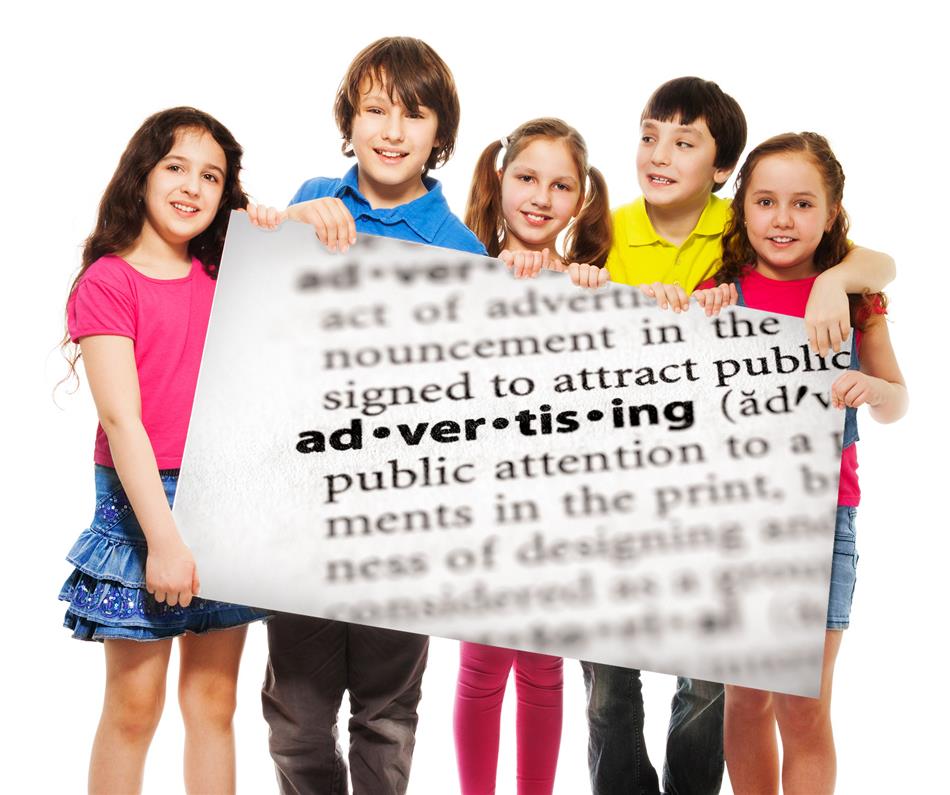 Bitefile Advertising Literacy
Of the 15 articles Bitescience collected (see below), the great majority of the studies took place in Europe and the United States. The advertising types studied varied from traditional forms of advertising, such as TV commercials to more contemporary forms of advertising, such as advergames, online web ads, sponsorships, and brand placement in movies and games.
DEVELOPMENT OF ADVERTISING LITERACY
Most children are able to distinguish TV commercials from program content by 8 years of age. 
Ads on web pages are mostly recognized by children around the age of 9 or 10. 
Between age 10 and 12, children show an important increase in their understanding of advertising (also known as their conceptual advertising literacy) and in their critical attitudes towards advertising (attitudinal advertising literacy).  
The age of 10 also marks an important shift in children's ability to understand specific advertising tactics, such as repetition, product demonstration, humor and celebrity endorsement. By this age children do as well as adults.
Of all the tactics advertisers use in TV ads, celebrity endorsement is most easy for children to grasp, while product demonstration is the hardest for children to understand.  
Children experience more difficulty understanding the intentions of advertisers in 'hidden forms' of advertising, such as brand placement in movies and games, program sponsorship, and advergames (games in which a certain brand or product is promoted) than in traditional advertising, such as TV commercials.
UNDERLYING DEVELOPMENTAL CHARACTERISTICS
Children's understanding of advertising highly depends on their understanding of the beliefs, thoughts, emotions, and intentions of others. The more developed this understanding, the more convinced children are that commercials are designed to get people to buy an advertised product.
Children's linguistic skills play no role in their understanding of advertising's selling intentions.
Some researchers state that age plays no role either, however outcomes of studies by other researchers suggest that children's awareness of advertising's intentions does develop with age. A possible explanation could relate to the concept of intentions that is measured. The study in which it was found that age played no role looked at children's ability to reveal advertising's selling intent, while other research measured other (for instance persuasive intent) or broader concepts of advertising's intentions.
RESISTANCE TO ADVERTISING
Recognition of advertising and understanding of advertising's selling intentions is not effective in decreasing children's desire for products in ads.
Children's awareness that advertising intends to persuade is effective, however only for older children (10-12 year olds) and not for younger children (8-9 year olds). Remarkably, the younger kids find advertised products even more attractive when they are aware of advertising's persuasive intent.
Thus, despite the fact that children are fairly able to recognize and understand advertising, they are not automatically more resistant towards it.
Children's critical attitudes towards advertising has proven to be an important factor for resistance among all ages.
Strategies that might be successful in activating these critical attitudes within children are:

forewarnings of advertising's manipulative intent (warnings for the deceptive nature of advertising prior to advertising exposure) in the case of TV advertising;
ad alerts (announcements about implemented commercial messages) in the case of advergames;
and counter-ads (messages contesting industry marketing, such as "watch the back before you snack" and "what if athletes ate the food they advertised for?") in the case of online ads.

These strategies are effective in lowering children's advertised brand attitude and their advertised product desire by decreasing their liking of the ads.
Another positive result: children with critical attitudes towards advertising have healthier food preferences and adopt more healthful diets.
Download the PDF-version of this bitefile